METAL

ROOFING SPECIALISTS
Bayswater Roofing specilaise in supply and install of high quality metal roofing on commercial and domestic sites throughout Melbourne.
Our qualified team of installers and support staff offer a full service experience helping our clients from start to finish.
DESIGN
Consultants meet you on site to assess the best options for your project and the most suitable materials for the project.
SUPPLY
We can organise delivery of the high quality materials on site, hassle free no matter how big or small the order size throughout Victoria.
INSTALLATION
Our expert team of roofing installers work to the highest standards making sure every job is done right and will stand the test of time.
METAL ROOFING EXPERT INSTALLATION
Your roof is the first line of defense against the elements and needs to be done right. Our attention to detail and expeirence delivers piece of mind through quality installation.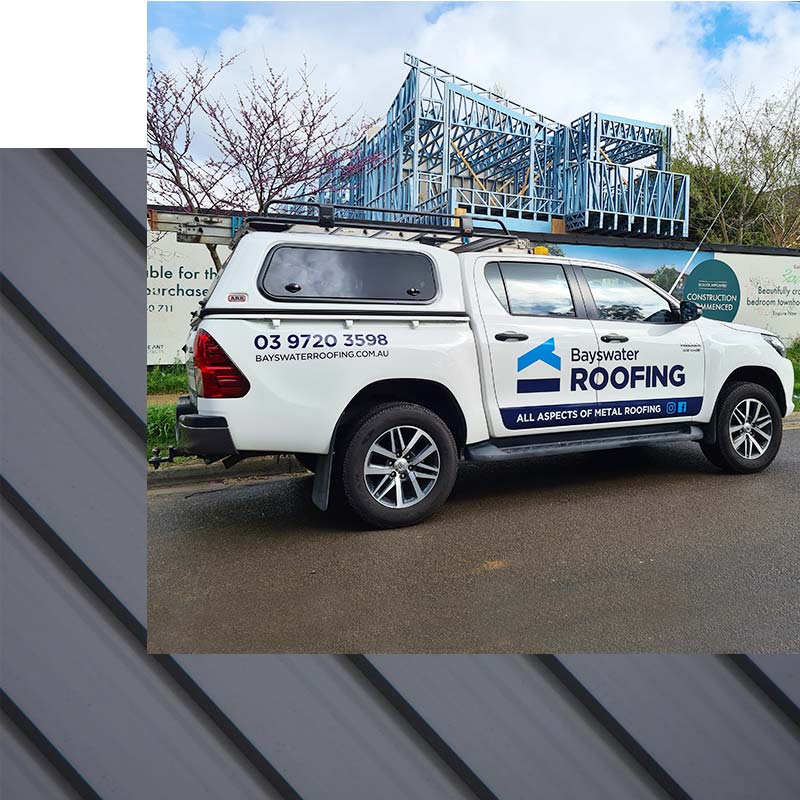 THE BAYSWATER ROOFING DIFFERENCE
Bayswater Roofing maintains the highest quality of workmanship and customer service, whilst completing our roofing projects in a timely and professional manner. We are proud of the work we complete and make sure our customers are happy with the results we provide.
Below are some examples of our recent work if you have any questions about our work get in touch.
Over 30 years experience providing exeptional service throughout Melbourne.
MULTI UNIT DEVELOPMENT SPECIALISTS
Our team have completed numerous multi unit developments throughout melbourne. We can liaise with other trades to make sure our work is completed to the highest standard whilst meeting time requirements.